I'm constantly writing and trying to bring you all as many books as possible, heres a quick update on my series and what i'm currently working on.
2020 will hopefully see me bringing a whole new world to life in my current work in progress. I'm so excited to be writing something completely new outside of the Archer's Creek world and I can't wait for you to meet these characters that are talking so loudly to me.
Fingers crossed the first book will be coming your way in March 2020, so watch this space for updates.


At the moment the Archer's Creek series will be put on the back burner while I concentrate on my new series The Scions.
I'm not saying you won't see anymore AC books, but if there are more they won't be coming in the foreseeable future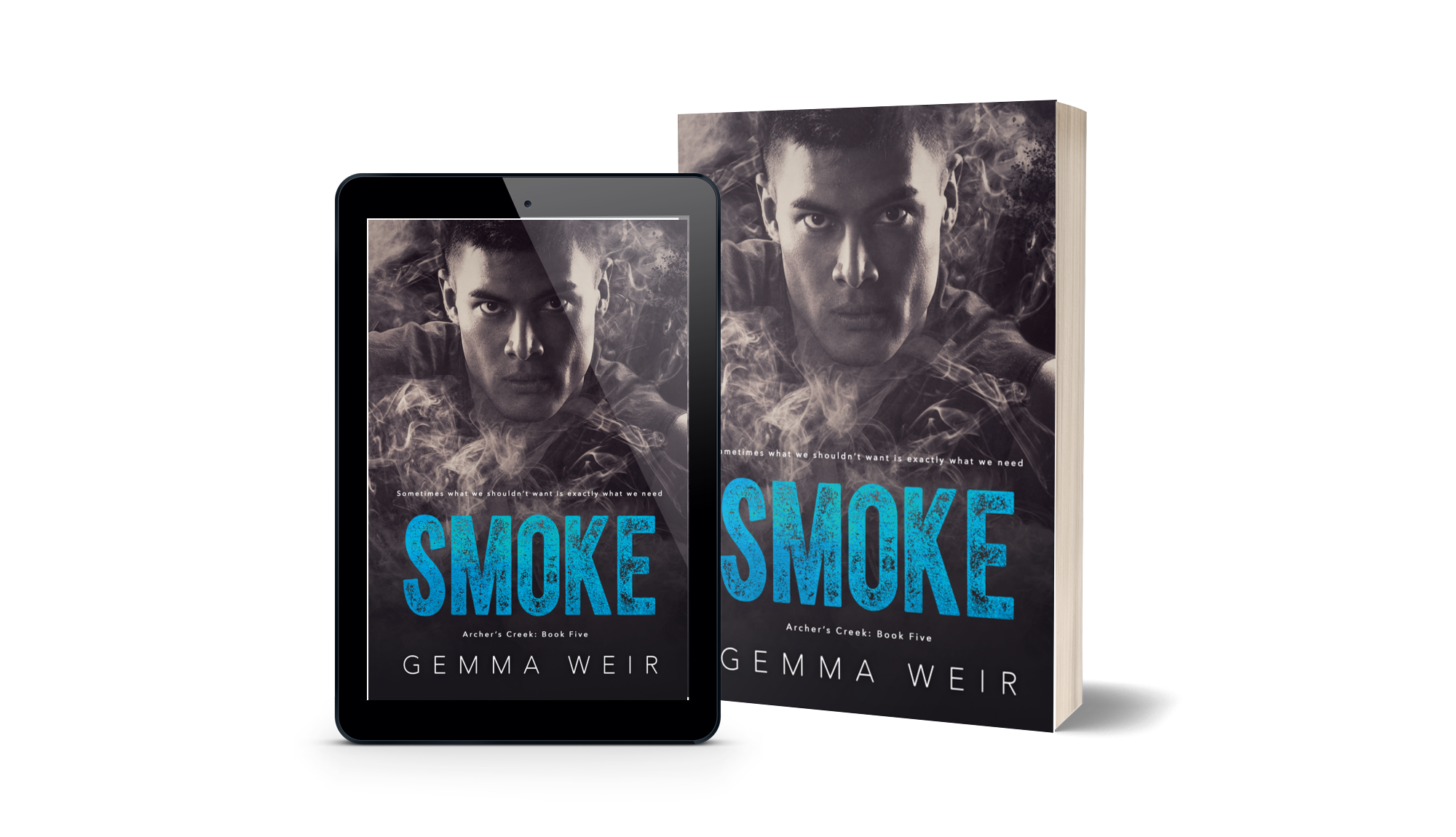 Smoke (Archer's Creek #5)
OUT NOW!!
Smoke is live now and available to buy across all platforms.
Smoke 
I know women. I love them and they love me.
I don't chase them; they line up and I pick out whichever takes my fancy.
Only now there's her.
She's unimpressed, disinterested. She's different and I can't look away.
I don't understand her, but I need to make her look. I need to make her see me and then never look away again.
Sometimes the things that don't come easily are the things that we should fight the hardest for, and with Riley I'm in for the fight of my life
Riley 
I've been hurt and my heart's still bruised.
I know who Smoke is. I've seen it all before, the arrogant 'king of the world' attitude.
So I'm mean, cold, and harsh because offense is the best defense when it comes to protecting myself.
Only what if he's not who I think he is?
I don't want to want him, but I just can't help myself, and sometimes what we shouldn't want is exactly what we need.
Stay up to date with all things Gemma Weir
The best way to keep upto date with all things Gemma Weir is to be a part of my readers group The Archer's Creek Groupies.