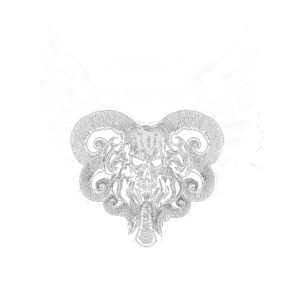 Echo
I'm a Doomsday Sinner. A biker to my very soul. Women have always been the same—interchangeable. Until her. She loves my control and craves my touch. Now she's mine. I've claimed her in every way possible and I won't let anything, least of all her, tear us apart.
Olivia
I was on the holiday of a lifetime, until I ended up stranded in Archer's Creek. Then I met a badass, Harley riding biker boy who laughed at me. He's a bloody pain in the arse. Bossy and controlling, he's the unexpectedly perfect guy at the worst moment—because even the strongest love can falter when a crazed psycho decides I need to die.
Daisy (Archer's Creek #2)
Daisy.
They say eyes are the windows to the soul. I thought that was bullshit until I saw hers. Huge doe eyes that should have sparkled with happiness and laughter were dead and lifeless. That was the moment that changed everything. Two random meetings, nine emails, four days and a broken Angel that changed my entire world.
Angel.
Such a silly name for a beautiful boy. Daisy is the saviour I crave and the safety I haven't felt in years. My world is spinning out of control but he's the salvation that can keep me alive — if I'll let him. Two random meetings, nine emails, four days and a broken boy that brought me back to life.
Blade (Archer's Creek #3)
Nikki.
The past is called the past for a reason. Two years, four months, and three days ago, I walked away from my life to save myself. I've moved on, but never forward. I don't want to look back; all I want is my sister and to get the hell out of Archer's Creek – but he won't let me. Always there, he refuses to let my secrets stay hidden. He's not my type: old, opinionated, and dangerous – I hate him. Except when he touches me; then I don't hate him at all.
Blade.
The person you are is a product of the things you do. The last ten years I've found ways to deal with the shadows that haunt me. My life is good: ride-club-fuck repeat. I don't want or need anything else. But now there's her and I can't stay away. She's angry, lonely, and hiding a past that might be as dark as my own. She hates me, and I love it.
Echo & Liv (Archer's Creek #3.5)
Sometimes life isn't as simple as happily ever after.
Liv
Echo saw me and from that moment on I was his, whether I knew it or not.
But I'm not the same girl I was when we met.
I grew up, we grew up, and something changed.
I miss him.
I miss his bossy, alpha ways. I miss our games.
I want my pain in the ass biker back.
I hope he still wants me...
Echo
I remember the very first time I saw her; my breath stopped and my dick hardened.
She's given me everything: a life, a home, a family. But something's changed and we've drifted apart.
I can't lose her.
She's mine. She always has been, and now it's time to remind my woman exactly who she belongs to.
Park
I'm a coward. I've hidden for the last decade because I can't tell her the truth. She was my best friend, the greatest love of my life. When it was finally our time, it was all ripped away, ruined by something out of our control.
If I can't have her then I'd rather be alone, or at least that's what I thought.
One look was all it took.
One word and I was obsessed.
But friends are all we can ever be.
Or does fickle fate have one last card to play?
Because love is friendship set on fire.
Rosie
I'm pathetic. For years my best friend has bullied me into doing all manner of stupid, reckless things. This road trip is just another one of them.
Deceit led me to him, but now old lies and new truths could destroy everything.
In a small town, he showed me how big the world was, and now I can't breathe without him.
He's my friend, but that's all he can ever be.
Except, in the blink of an eye the lines between friendship and love have blurred.
Now he's not just my friend, he's become my home.
Smoke (Archer's Creek #5)
Smoke
I know women. I love them and they love me.
I don't chase them; they line up and I pick out whichever takes my fancy.
Only now there's her.
She's unimpressed, disinterested. She's different and I can't look away.
I don't understand her, but I need to make her look. I need to make her see me and then never look away again.
Sometimes the things that don't come easily are the things that we should fight the hardest for, and with Riley I'm in for the fight of my life
Riley
I've been hurt and my heart's still bruised.
I know who Smoke is. I've seen it all before, the arrogant 'king of the world' attitude.
So I'm mean, cold, and harsh because offense is the best defense when it comes to protecting myself.
Only what if he's not who I think he is?
I don't want to want him, but I just can't help myself, and sometimes what we shouldn't want is exactly what we need.
Keep up to date with my new releases....
To keep upto date with my new releases, follow me on Amazon and BookBub.